This post was updated on Nov 29, 2022
It can be tough to think about moving on after divorce. Whether you have been married for years or for a shorter period, the thought of starting over can be daunting. It's important to remember that you're not alone. Millions of people are dealing with divorce anxiety, and many have successfully managed to overcome it and start fresh.
If you're wondering whether you should wait to date after your divorce, or how to start a new relationship, we've got some tips to help you.
Should I Wait Until My Divorce Is Final Before Dating?
This is a question that might not have a simple answer. In some cases, it might be best to wait until the divorce is finalized, before dating again. This can help you avoid any complications that might arise if you start seeing someone new while you're still legally married.
On the other hand, there's no rule set in stone that says you have to wait. If you're ready to start dating again, go for it! Just be honest with yourself and with any potential partners about your current situation. You may want to pick a slow pace and not rush into anything too serious or too soon.
What Happens If You Date Too Soon After Divorce?
You may encounter several different scenarios:
If you start dating before you're truly ready, it's possible that you might attract someone who shares similar pain. This can lead to problems down the road and make you feel discouraged as you may draw conclusions that all relationships are going to turn bad eventually.
It's also possible that you'll rush into a new relationship without taking the time to learn from your past mistakes. You may come across as desperate for affection or too clingy. This can lead to repeating the same patterns in your new relationship, and further disappointment down the road.
You may have to consider the fact that you have other responsibilities, like sharing custody of your children after divorce. Many parents are reluctant to enter a new relationship for this reason too as they worry about how their children will accept the fact that their parent has a new partner. 
If you're not sure whether you're ready to start dating again, it might be a good idea to talk to a professional. They can help you work through your feelings and help you figure out what's best for you.
Is The First Relationship After Divorce Always A Rebound?
A rebound relationship can be a way to help yourself heal from the pain of your divorce. However, it's no secret that rebound relationships don't always work out in the long run. This is because they're often based on insecurity and fear of abandonment that come with being single. If you haven't worked out your feelings about your past marriage, you might want to wait before jumping into a new relationship.
Still, it's worth asking if every relationship after divorce is actually a rebound. Some people may feel like they have left the past behind, so their new dating life might seem like something completely new, unrelated to their divorce. This might be true if you have had a relatively amicable breakup and found a way to communicate with your ex constructively. 
Nevertheless, you may also realize at some point that you are repeating some of the unhealthy patterns in your new relationship. You may consider it a wake-up call and a chance to make a positive change in your life.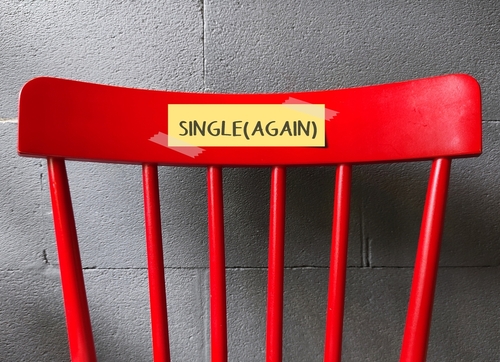 Who Moves On Faster After Divorce?
It's a common misconception that men don't wait that long after divorce to start dating when compared to women. Surprisingly or not, this simply isn't true. Approximately three out of four women will move on faster than their ex-husbands.
The whole truth is that everyone moves at their own pace. Some people are ready to start dating again immediately after their divorce, while others need some time to heal and recover first.
There is no right or wrong way to deal with a divorce. The important thing is to do what's best for you. If you're not ready to date again, that's OK! Just take things one day at a time and focus on taking care of yourself.
How Do I Start A New Relationship After Divorce?
There are many ways that you can encourage yourself to start exploring new frontiers, after you've dealt with divorce depression and guilt.
Wait Until The Proceedings Are Final
This is important because you don't want to start a new relationship while you're still married. It can complicate things and potentially lead to problems down the road.
Be Honest About Your Situation
When you start dating again, it's important to be upfront and honest about your current situation. This includes letting your date know that you're going through a divorce if it is not final. Honesty is always the best policy, especially when it comes to dating.
Take Things Slow
When you're starting out, it's important to take things slow. This gives you time to get to know the person you're dating and to make sure that things are going to work out. There's no need to rush into anything!
Socialize, Join Clubs, Try Dating Apps
There are many ways to meet new people. You can socialize in new places, or try out dating apps. However, you might want to be careful. Another idea is to join a club or a group that shares your interests. This can be a great way to find someone you connect with and potentially start a new relationship.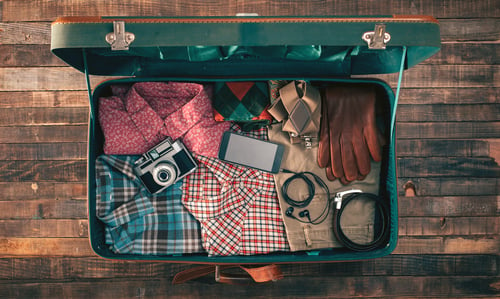 Can Relationship Coaching Retreat For Singles Help Me Deal With Divorce Anxiety?
If you're finding it difficult to cope with the end of your married life, we offer valuable divorce sources and supportive services. Our divorce support groups are a great way to connect with other people who are dealing with similar issues.
We also offer individual coaching sessions to work through your guilt and anxiety and start moving on with your life. Our relationship advocates are experienced in dealing with the unique challenges that come with divorce and separation, and can offer valuable insight and guidance. We also offer intensive experience-based workshops for married couples who wish to work on their reconnection. For example, if you wish to reconcile and salvage your marriage after separation, we can help.
If you're interested in exploring these options, please don't hesitate to contact us. We're here to help you through this difficult time, and we'll do everything we can to support you.