Just Released: Revised

#HealthyAdult
Book and Audiobook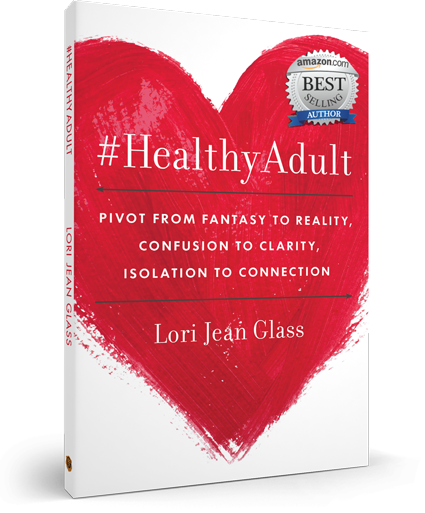 For years, clients and friends have asked Lori Jean Glass to write a book to share her experience in facilitating behavior change after surviving multiple childhood traumas.
Her #1 Amazon Psychology Reference best seller – #HealthyAdult – can help you move from decisions that harm you and those you love into new, more positive behaviors resulting in relationships that are grounded in reality, clarity, and connection.
Order on
Lori Jean emulates strength, love, authenticity, and compassion.
She is a healer, ready to share the journey to a healthy adult with those who want it. Follow her path!
Lori Jean navigates the space between STUCK and CHANGE. #LoriJeanPivotsRight
Lori Jean has woven a beautiful recovery tapestry out of the disparate threads and models of treatment theories
I've had the privilege of witnessing the transformative work Lori Jean has provided thousands of people.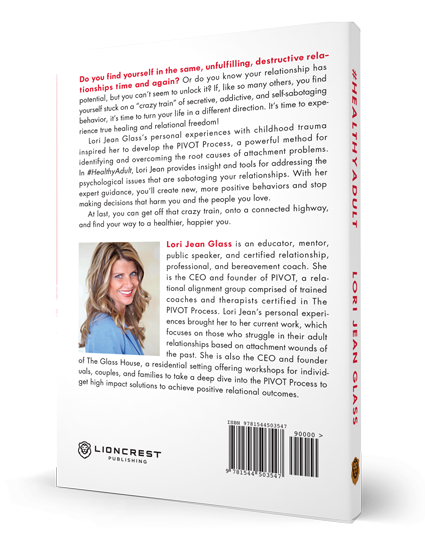 #HealthyAdult helps you experience true healing and relational freedom. Lori Jean Glass is an author, relationship coach, educator, mentor, and motivating public speaker. Her personal experiences with childhood trauma inspired her to develop the PIVOT Process, a powerful method for identifying and overcoming the root causes of attachment problems.
In #HealthyAdult, she provides insight and tools for addressing the psychological issues that are currently sabotaging your relationships. With her expert guidance, you'll create new, more positive behaviors, and you'll stop making decisions that harm you and the people you love.
At long last, you can get off that crazy train, onto a connected highway, and find your way to a healthier, happier you.
Buy The Book Now
Let's talk to help you and your relationships
Want to start the PIVOT process immediately?
Let's get started