Thousands Of People Have Used The PIVOT Process To Overcome Love Addiction
Our Repair & Restore Retreat will help you begin a new chapter of your life where you can no longer suffer from unhealthy relationships. Learn more about how an upcoming retreat can help you overcome love addiction.
Learn More About Our Retreats
What is love addiction?
Love addiction, also known as Attachment Dysregulation, is a condition that consists of someone having an obsessive behavior towards another person. It is typically created by adopting survival patterns to tolerate feelings of abandonment or neglect which could result in anxiety and depression. These feelings usually leave the person feeling relationally challenged with people and when relationships don't work, they experience relational withdrawal.
The PIVOT Process
The PIVOT process was created for individuals who are looking to improve their relationships. It provides a new framework and solutions for lasting behavioral change in relationships. At The Glass House, we believe that relational change is possible for everyone and it doesn't have to be complicated or take a long time.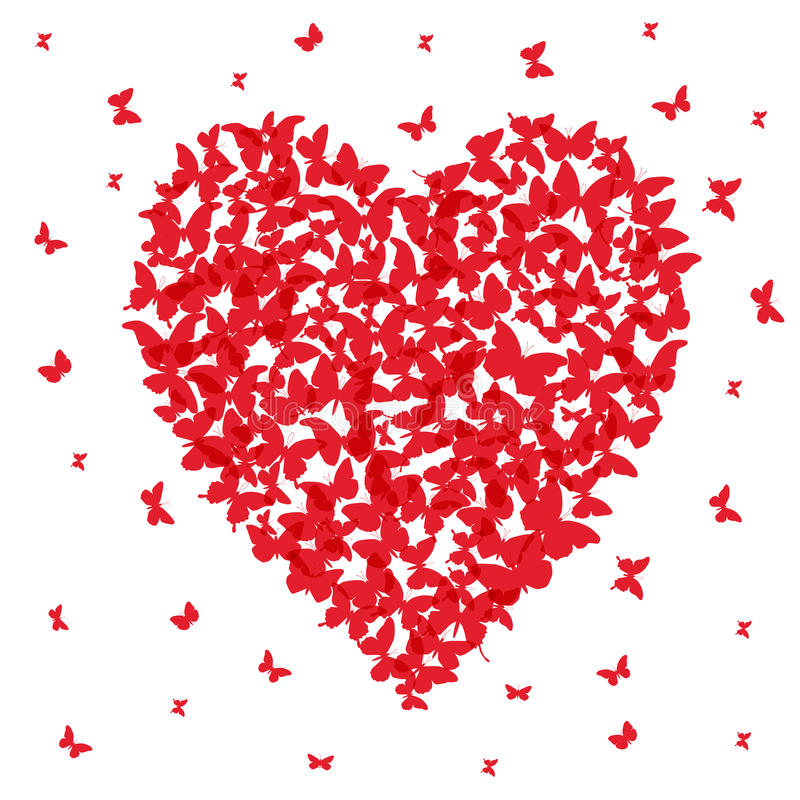 Repair & Restore Retreat
Located in Northern California, our five day retreat will allow you to:
Communicate effectively and honestly with others.
Identify, subside, and respect your core relational wound.
Define and understand your attachment style.
Release the parts of yourself that are sabotaging relationships.
Repair broken relationships with self and others.
Set healthy relatable boundaries.
Guests will also embody the parts of self that are useful to create and maintain healthy relationships and experience operating from what we call the "Healthy Adult" which will empower them to fully step into participating in their own behavioral change.
Find Out More
Testimonials
When I found myself dismantled completely to mere rubble … scattered all around struggling to leave a toxic relationship after spending 20+ years of my life relationship hopping … an awakening evolved. I made one phone call that ultimately lead me to the most profound understanding and changes I would soon make in my life. Lori Jean Glass, a brilliant, intelligent, insightful, knowledgeable woman full of vibrancy and driven by her passion and deep desire to help give people their life back. The process, which she created, held up a lens for me to look through. Her trained staff helped me tap into my courage and strength to dig deep and embrace my self-worth. They educated me and gave me an understanding for the how's and the why's of how I was attaching in relationships to others. And then … she handed me a gift, a blessing ... a toolkit to now navigate life with. It changed my life FAR more than I will ever begin to put words to. I came home after doing an intensive with her and her staff and began to rebuild from the ground up. Combined with my faith, which the staff inspired me to deepen, I have learned how to face my most challenging shortcomings and to handle them in my healthy adult and not from my child or adolescent. It will forever be a lifelong process, as life is about understanding and growing. However, today, I now have a compass and a lens that helps me to navigate life, relationships, and the most difficult experiences they hand us. Today, I feel a genuine happiness within … and, I experience joy. I would recommend EVERY person in this world who struggles attaching in relationships to experience the brilliant curriculum Lori Jean developed and The Glass House offers! It will profoundly impact anyone who is ready to make a change.
I had tried so many modalities of therapies, intensives, and "you can heal your life" weekends. With all of the other programs, I left on that "workshop high" ready to face the world and my challenges head on, only to be met with the same triggering scenarios and no real application of how to apply these newly learned skills into my life. This led me feeling disappointed and back in the same old problems, challenges, and patterns. My experience with The Glass House was different. Everything I learned was individualized to me and my challenges. They used curriculum that was easy to use, apply, and understand. After 5 days at the Glass House I left with more knowledge to get into action than I had in over a decade of therapy. When I returned home I was able to apply what I had learned and change the patterns that weren't serving me. As a result, my life changed! Lori Jean was right, people can—and do—change! I will forever cherish the time I spent at the Glass House. It allowed me to open the door to understanding and loving myself in a way I didn't know was possible. If you are frustrated in your relationships or find yourself repeating the same behavioral patterns, GET to a Glass House Intensive—you won't regret it!
This curriculum changed my life! I never felt like I had a place in my own world; I was living from a place of fear and lack of direction or motivation. After doing this work I have a thriving career, I feel purpose driven, and my relationships are better than ever. I have learned how to show up as me, ask for what I need and want in relationships, and create healthy connection. I always new life could feel this way, yet I never knew how I was going to get there or if I ever would. Well, I did and this was the way.
Before arriving to The Glass House I was in one of the darkest parts of my life. I was dealing with unresolved grief from multiple family member deaths, a marriage on the brink of ruin, a very unhealthy relationship with alcohol and an overall feeling of hopelessness and helplessness. After making arrangements to attend the 5 day intensive I almost didn't follow through. I am extremely glad I did. The Glass House truly gave me a second chance at life. I walked in an unhealthy and unhappy person with little direction and left with confidence, clarity and invaluable tools to repair not only my relationship with myself but with others in my life. The staff were so understanding, kind and caring. They meet you where you are. The support they showed was overwhelming and never once did I feel as if I was alone in my journey. The Glass House nurtures the mind, body and soul. The location is peaceful with tranquil views overlooking the water. The food is healthy and home-cooked, reenergizing the body and daily yoga calms the mind, body and soul. I learned things about myself I never knew and was able to work through some very difficult road blocks in a safe, warm and caring environment. I can't thank the staff enough for doing all that they do. My time at The Glass House truly saved my life.
I first participated in this workshop intensive three years ago when it was called Five Sisters Ranch.  I didn't really understand what healthy relational attachment style meant, or what was blocking me from having it, but I hoped they had some answers for me. Having done a lot of workshops in the past, and found it hard to keep the momentum going once I got home, what was remarkably different was how practical their approach was. The clear curriculum meant that I came away with actionable tools to integrate into my everyday life. There were real and meaningful new skills to practice every day. I worked hard to integrate this different approach in all my relationships, family, friends and work. I've learned how to ask for what I need in a clear way. Many of my old beliefs about myself have been slowly replaced by a clearer happier way of living. It took a lot of practice, so I got the extra support I need by working with a Pivot coach one on one as a follow up and that was the game changer. It was so great to have someone in my corner really helping me move forward and persevere whenever I hit a bump in the road. I still have my workshop binder, albeit a bit dog eared and well used! And, I regularly pull it out to remind myself of old relationship patterns when I can feel things going off track. Its as relevant and useful today as it was when I was at the workshop I'm grateful I found the team. Many of my friends and colleagues have taken the workshops since they liked the changes they saw in me. We have quite a community now to share ideas and experiences with.
People get better at the Glass House. As a therapist, I have sent a number of clients into the care of Lori Jean and her Team at Pivot and they ALL had significant life-changes occur during their stay. And then, when I hit with a very difficult time in my own life, I went as well. My experience was exactly like that of my clients, life-changing.
I have spent my entire life, including 3+ decades as a successful professional, thinking that my thinking will bring me everything I want and need in life. After a week at Glass House, I think differently. I am now more connected to my whole self than before, and it feels great. The Glass House staff is an uncommonly caring, warm, and smart group of people, and I am glad I decided to turn my week over to them and the program. There is life before Glass House, and life after Glass House, and they are different things. There is not a person I know who wouldn't benefit from this wonderful program.
It's hard to put into words how happy I am that I found this workshop intensive. I struggled finding the right therapist, the right support system, and recovery program, but immediately after my first session I finally felt like I was being seen and heard and understood. I struggled with relationships - getting out of ones that did not serve me and knowing what I truly wanted and needed. After doing an intensive I was assigned to my PIVOT advocate who has helped me through one of the hardest times of my life. She has taught me so much about myself and given me tools to use for a lifetime. I can feel the change within myself and the way I approach all of my relationships because of the curriculum. I never want to miss a session and genuinely enjoy the work. It's unlike any curriculum I've experienced and it should be taught to everyone who wants to keep growing and evolving. I've recommended it to close friends and friends in recovery and their lives are changed as well.
When my marriage of 29 years ended, I felt duped, discouraged, and unsteady. I also had a feeling of relief and a desire to develop a healthier relationship with myself and others. My path to become a "Healthy Adult" was unclear until my friend texted me after her Glass House Intensive. She wrote, "Friend, here you will find healing. Not just for your divorce, for all of it." Two weeks later I began my new journey with 4 other ladies at the Glass House. My path is now clear. My heart, my mind, my emotions, and my soul are grounded. I am working with my Pivot Advocate and am building a new confident and compassionate life. And the best bonus? A built-in circle of trust with those ladies from the intensive. I am beyond grateful for Lori Jean and the staff at Glass House.
Our Qualifications
At The Glass House, the curriculum is taught by therapists and coaches who are PIVOT advocates and have been trained and certified in the PIVOT process. They have various backgrounds which are considered when we match advocates with our clients.
Our founder, Lori Jean, developed and matured the curriculum over ten years before starting The Glass House. Our program has been successful for people from all around the world coming from different backgrounds, situations and storylines.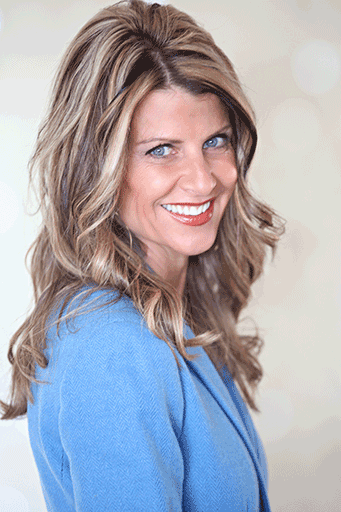 About the Founder
Lori Jean, creator of the PIVOT process, is an author, educator, mentor, relationship coach, and public speaker offering solutions for people having relationship challenges. She is passionate and determined to help others. Lori Jean works diligently to repair and restore relationships with self and others – both personally and in the workplace.
She is a trained interventionist and certified relationship, professional, and bereavement coach. She has facilitated trainings to help clinicians see a different perspective when diagnosing and treating process addictions – love addiction, love avoidance, sex addiction and codependency. Lori Jean was also the Executive Director of Clinical Operations for Five Sisters Ranch, until the founder retired.
My personal journey has brought me to this work. I navigated through most of my life with a feeling of unmet longing. Most of the relationships that I was involved in were incredibly challenging for me. I was constantly boarding what I call "Crazy Train" to avoid uncomfortable situations. This left me feeling isolated and alone in the world. On the outside, it appeared that I was living a successful life. On the inside, I was a mess. Had I been taught a healthy relational model, my life would have had a very different flavor! When I finally understood how to approach relationships from a healthy perspective, my life started to change. I felt for the first time ever, relational freedom.