The PIVOT Process:
Change Begins NOW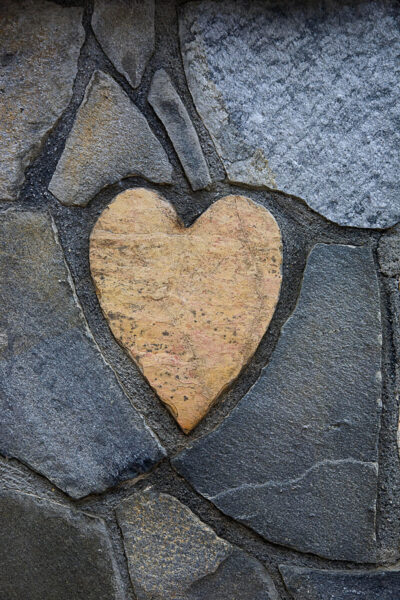 If you're looking to repair and restore relationships, including the one you have with yourself, join us at one of our Glass House retreats where our highly skilled team works with you and a few others in a small, intimate setting, where you experience real-time results.
Our five-day Healthy Adult 1.0 and 2.0 retreats can help you gain a greater understanding of what is going on for you relationally. It will empower you to approach relationships and life by pivoting from fantasy to reality, confusion to clarity, and from isolation to connection.
This individualized process will allow you to be seen, heard, and understood. By engaging in our process, you can learn how to best maintain healthy relationships with high-impact solutions designed specifically for YOU!
We can help you begin the process of attaching more securely in all your relationships including the one you have with yourself. We believe that showing up wholeheartedly, as your healthiest self in all your relationships is the key to your health and happiness. It also contributes to the overall betterment of your family and society. We help you create that ripple effect and leave a better legacy for those you care about the most.
The Glass House empowers guests to take a deep dive into The PIVOT Process resulting in transformational personal growth and healthier relationships. Each week's retreat:
Consists of multiple one-one/individual sessions, group and experiential sessions, yoga, meditation, healthy meals, and time to integrate what you are learning.
Offers clarity on the important relationships in your life – including the one you have with yourself.
Educates you on your attachment patterns to illuminate how to move forward and ask for what you want and need in your relationships.
Provides high-impact solutions to each guest and teaches them to apply what they learned in their everyday life.
Is held in a supportive, gender-specific, and confidential environment with a maximum of 6 clients.
Prepares you to transition home and remain healthy in situations that are beyond your control, like a loved one struggling with addiction, divorce, codependency, challenging family dynamics, unhealthy work environments, breakups, etc.
PIVOT recognizes that in times of great difficulty, chronic struggle, or major life transition, there is a need for care and containment yet not necessarily for restrictive or medically oriented treatment. The residential retreats offered at The Glass House meet this need in offering unique and highly individualized programs facilitated by our certified, and skilled staff.
Our approach is relational, attachment-oriented, and diversity-affirming. During the intensives, participants can expect to work with licensed and/or certified professionals in one-to-one sessions, engage in psychoeducational learning and group process, be led and supported through experiential exercises, and be equipped with a plan upon leaving.
Circumstances that often lead clinicians, physicians, and treatment centers to refer clients to The Glass House include:
The destabilizing loss or end of a relationship
Ambivalence around leaving an unhealthy relationship
Fidelity issues/threats to a relationship
Lack of clarity in a relationship
Codependency in personal and professional relationships
Challenging familial dynamics
Challenges in occupation
Low self-esteem / low self-efficacy
Difficulty with self-regulation
Difficulty knowing wants and needs and ending up in unhealthy relationships
Support in relational recovery – what the industry calls love addiction
Excruciating pain after a devastating loss
It is the practice of The Glass House to be available to referents and collaborate with care providers. Our intensives are meant to be supportive additions to any mental health services already in place. If you would like more information, or to discuss a possible referral, we would be happy to speak with you.
Do you relate with any of the following?
Relationships can bring up feelings of un-met longing or the desire to hide, which can lead to compulsive and/or secretive behavior.
Feeling not enough and/or abandoned often creates hyper-vigilance and obsessive behavior that gets identified as love addiction, anxiety, and codependency.
Feeling misunderstood and/or engulfed often results in difficulty finding your voice with others resulting in secretive behavior that gets identified as avoidant, depression, and selfish.
We can help begin the process of attaching more securely in your relationships. We believe that showing up wholeheartedly, as your healthiest self in relationship with self, family, work, and community, is vital to your health and happiness. It also contributes to the betterment of our society.
The Repair and Restore retreat was Life changing!!! I have never experienced a more powerful and transformative program; this is not your run of the mill five-day workshop. I came to the Glass House in pain and feeling confused with several relationships – both in my personal life and work. I had blind spots about how I was connecting to people, and although I had done years of introspective work, I was lacking the tools to change my own behavior. The truth is, I had unrealistic expectations of others and my past pain (trauma and drama) was getting in the way and I was too busy to notice. The staff, house, and curriculum at the Glass House is top-level. My quality of life and my relationships has improved exponentially. I recommend this program to anyone who is struggling or anyone who wants to improve themselves. This program had such a profound impact on me I have sent several family members. Make the investment in yourself; you'll be happy you did.
The PIVOT Process Brings

Lasting Change
PIVOT provides you with effective ways to improve relationships and shift, or better yet, pivot, your relational challenges swiftly. If you want to have a positive outcome in your relationships, your experience with Pivot at The Glass House will create satisfying and lasting change. The results will allow you to approach relationships in reality, with clarity, resulting in healthier connections. We believe that showing up wholeheartedly, as your healthiest self in your family, at work, and in your community, is vital to your health and happiness. It also contributes to the betterment of our society. Feel better with Pivot.
Transform your relationships at our retreats
Connect with yourself and others through personal growth
Start Now
Frequently Asked
Questions
Where are you located?
We are located in Northern California, right outside of San Francisco, in Marin County.
What is the schedule? What is a typical day like?
Our days can vary depending on the particular needs of the guests. Our schedule includes individual sessions, group sessions, experiential therapies, yoga and meditation, personal time to reflect and integrate the process, and meals.
Participants will build self-esteem, understand attachment style, learn to create and maintain healthy boundaries unique to the relationships in their lives, and repair and restore relationships. Guests will explore and identify what they want and need in their relationships. All participants leave the intensive with a personalized plan to move forward.
When does the retreat start, and when does it end?
Check in: 12:00pm on Monday
Check out: 10:30am on Friday
Do you offer private rooms?
Yes. All of our beautiful guest rooms offer a panoramic view of the ocean and bay. Please contact us to discuss pricing and availability.
How much do your retreats cost?
Please give us a call. We have private and shared rooms.
Will I be able to have one on one sessions?
Yes. Everyday you will meet with your master advocate who is a trained facilitator with a coaching and therapeutic background.
What airports are nearby?
San Francisco International Airport (SFO)
Oakland International Airport (OAK)
Both airports are about the same driving distance.
Can I use my cell phone / laptop while I'm there?
There is no cell phone use at the Glass House. Individual needs can be accommodated on a case-by-case basis so please don't let this stop you from inquiring about our program.
Who facilitates the program?
Master Certified PIVOT Advocates that have completed extensive training in the PIVOT Process and have a background of coaching and therapy certifications.
What to bring
Your driver's license, passport or photo ID
If possible, please bring a photo of yourself as a child, a teen, and a current photo
Bring all prescribed Medications in original prescription bottles—no pill organizers
Sleepwear/toiletries
General dress code is casual and comfortable. No short shorts, no midriffs, etc
Bring a minimum of 5 days of comfortable/casual clothing. Bring tennis shoes or whatever you like to wear for outdoor activities.

Washer, dryer, and ironing facilities are available for your use

Comfortable yoga apparel for yoga and meditation
Outerwear appropriate for the season
Small amount of cash and/or credit card for buying miscellaneous items
Personal reading materials
What not to bring
Computers/IPads
If you are under the influence of drugs or alcohol upon arrival, you will not be admitted to the workshop. Please contact our Admissions Department for questions pertaining to our alcohol, drug, and nicotine policies. Thank you.
Drugs, alcohol, or cigarettes—we are a drug, alcohol, and smoke free environment.
Perfume (we are scent free)
any unauthorized medications
What can I expect at your retreat?
Our intensive retreat provides an intimate setting where you will get high impact solutions to everyday relationship problems and challenges. We help you understand what is causing the challenges. Relationships are painful! You will learn what you REALLY want and need in relationships and know how to ask for it. If you are working through the loss of a relationship, we will help you calm your anxiety and find a way forward. If you are working on letting go of codependency, we will help you learn how to take care of yourself. If you don't know how to move forward, we will help you find the answers you need. With the small group dynamic, we help you with your unique storyline and specific needs.
At our retreat, you will be able to work both on yourself and your relationships. With the help of your personal PIVOT coaching advocate, you will be able to finally understand the patterns formed through different stages of your life, identify problems, create repairs, and find emotional freedom. Our coaches will provide the support you need to change unhealthy behaviors that might be sabotaging your relationships.
What are the benefits of your relational retreats?
Our programs offer important advantages for our participants which include:
Immediate solutions with long-term benefits. Our coaching approach is adjusted to each individual, allowing us to offer you individualized solutions using our curriculum. You will receive noticeable, high-impact results, as well as permanent changes.
Enhanced confidence. Understanding yourself better will have a positive effect on your confidence that will reflect on your relationships and help you establish a deep sense of intimacy without doubting your choices, behavior, and inner self. You will PIVOT from confusion to clarity.
Increased self-compassion. By learning to accept yourself while also changing detrimental behavioral and cognitive patterns, you will be able to forgive yourself for possible mistakes, appreciate yourself for who you are, and see yourself from a different perspective.
Healthy relationship choices. Our individual coaching will enhance your personal growth and your relationship with others. You will learn how to make decisions that are good for you personally and those around you.
What is intensive coaching?
This innovative type of coaching entails intensive sessions with a personal advocate on a daily basis. It's typically conducted over a limited period of time during which you reveal personal issues that hinder your self-growth and affect your ability to maintain a healthy relationship with others. During these intensive workshops, you actively work on changing negative patterns with the help, support, and guidance of your coaching advocates.
We employ this type of coaching approach at The Glass House, during our individual and couples retreat. Unlike traditional forms of therapy, our intensive coaching allows you to focus on your progress with complete concentration and absolute commitment during a five-day period. You will be able to achieve immediate, high-impact results that will reframe your mindset and establish a new foundation toward your personal development and relationships with others.