This post was updated on Nov 29, 2022
During the initial fiery stage of a relationship, it may be tempting to wave off any mentions of the importance of money. After all, isn't it true that two people can overcome anything as long as they love each other? At PIVOT, we look at love as a verb. Not everyone is in a state of consciousness of love in their relationship 100% of the time!
However, if you are to maintain a stable relationship, you and your partner would need to plan for the future, which is likely to involve renting or purchasing a place to live together, owning a car, perhaps raising children, planning retirement, and the list goes on. All of these things require money. 
Not only can money dictate how you and your partner achieve your long-term goals, but it can also be essential in overcoming various relationship challenges along the way. Relationships that cross over into commitment with secrets can destroy the bond. Challenging issues with money seems to be one of the triggers of shame and secrets. Whether it's the big secrets (gambling, hidden bank accounts, etc.) or smaller secrets (sneaking in a Nordstrom bag, taking cash out and lying about the reason, etc.), not being transparent about money can create complex conflict to overcome. Keep reading to find out how important money is and how you and your partner can handle financial transparency in your relationship.
Is Money Important In A Relationship?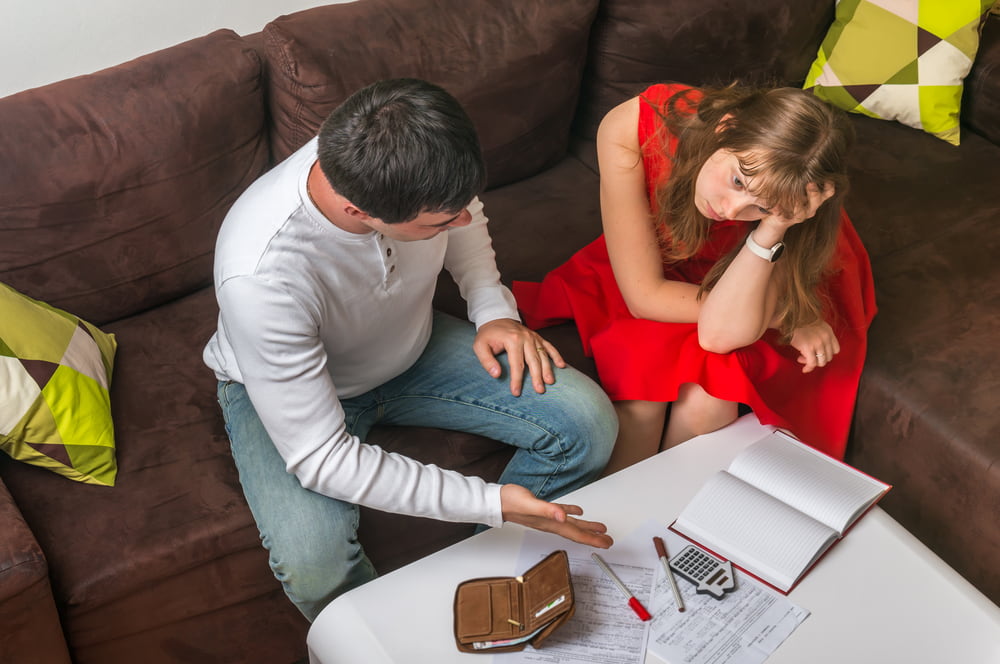 While most people would love to think that love conquers all, money can factor in your relationships in plenty of less than fun ways. And this goes beyond simply bickering over who's going to pay for dinner. If you and your partner want to build a stable foundation for your future, you'll need to be on the same page in terms of your finances. Here are some specific reasons why money does matter in romantic relationships:
Equality: This doesn't have to mean splitting all bills 50/50. Instead, it may mean ensuring that neither party in the relationship feels exploited. Knowing how much you expect to contribute financially can help you avoid many common money issues.
Support: While it may not sound too romantic, it is essential to know how much your partner earns and their plans. You do not want to be forced to support somebody unexpectedly. On the other hand, things happen, so you may also need to prepare to support your partner during trying times. In both of these scenarios, a serious conversation about money can be a significant first step.
Priorities: Sharing the same long-term goals is a cornerstone of a healthy relationship. Imagine this: you are saving up your money to furnish your new apartment, while your partner wastes all their savings on nights out with friends. Determining your financial priorities can build trust and improve your relationship in the long run.
Future: All of the reasons listed so far have to do with planning for your future together. If you plan on moving in together and having a family, you'll need to think about money. In addition, you'll save yourself from plenty of money-related fights if you are open about finances from the get-go. 
How Do Relationships Deal With Money Differences?
Money differences and conflicts are common in relationships. Luckily, there are many ways in which you can learn to manage your finances as a couple. Here are some tips:
Learn to accept differences: It's unlikely that you and your partner will agree on everything. While you don't need to accept irresponsible financial decisions, it may be good to agree to disagree on some points. The key is to understand the differences and agree to disagree as long as you can jointly decide how to handle your specific issues as they arise – give and take.
Be respectful and honest: Communicating openly and honestly about finances is key to building a stable future with your partner. Being straightforward initially and respectful of your partner's relationship with money will help prevent arguments and bring you closer together. Often when two people come from different parenting styles and economic backgrounds, they can misunderstand each other.
Set some boundaries: If you and your partner differ in your approaches to money, you may need to set some rules. For instance, you may choose to keep your accounts separate or have a joint account.
When Do You Talk About Money In A Relationship?
Now that you know more about the importance of money in relationships, one question remains. When is the proper time to bring up money in a relationship?
Well, there is no one-size-fits-all answer. Some people may choose to talk about money on their first date, while others might find that to be extremely rude. Rather than follow a strict time frame, you may want to have your money talk sometime before your relationship starts getting serious. After all, if you don't plan on staying in the relationship, you're probably not all that concerned about finances.
At PIVOT, we have a dating module that helps individuals determine what is important to learn while vetting potential partners based on their background and life experiences.
How Do You Talk To Your Partner About Money?
So, how do you approach talking about money with your partner for the first time? Naturally, not everyone will think and talk about finances in the same way. Nevertheless, you may find the following tips helpful:
Keep an open mind and be prepared to listen to your partner, no matter how different their views may be.
Remember that your partner's money habits will reveal themselves over time, so try not to worry too much about finances right at the start.
When you decide to have your money talk, consider your income and spending habits, as both tend to be essential factors in your financial future.
Don't be secretive about your finances. Not telling your partner about your loans and debts will just create more problems in the long run.
Keep your cool. If your conversation starts getting heated for any reason, try to stay calm and collected and work through your differences.
Don't make it all about money. However important money may be, being too focused on talking about finances early on may drive some people away.
Learn To Fix Your Money-Related Troubles In Our Relationship Workshop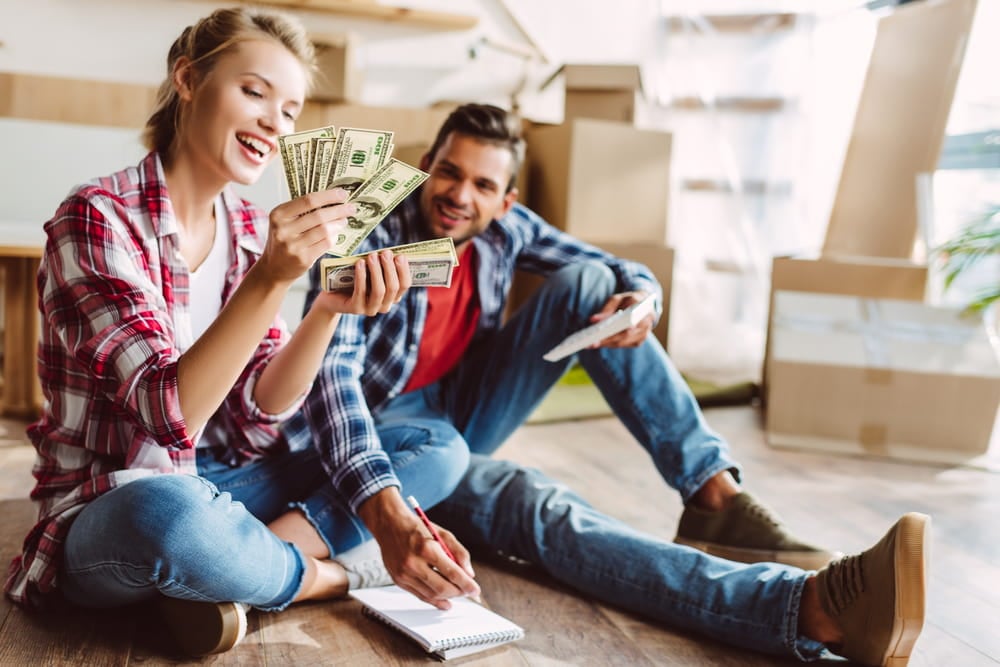 Relationships can be complicated, especially when money issues rear their ugly head. Fortunately, you can overcome most challenges with support from the compassionate and knowledgeable professionals at PIVOT. We provide insightful coaching for individuals dealing with relationship troubles, as well as a range of couple-focused skill-building workshops. Whether you're looking for ways to fight temptation in a relationship or wonder if spending too much time with your partner can be detrimental to your relationship, count on us to have all the answers. Reach out to PIVOT today and start working on transforming your relationship and building a stable, healthy future. Call now!