This post was updated on Nov 29, 2022
The longer you're in your relationship and the more you're feeling the love and the security from your partner, the easier it is to allow your relationship to grow a bit stale. And that's all normal at one point or another. It happens to many.
However, allowing this to go on can be detrimental to your relationship over an extended period of time. Enter dating as one of the best and most enjoyable methods for keeping your relationship fresh and exciting as ever.
Try to date your partner a bit. Try to find enjoyment again. Try to become interesting to one another again, and most of all, try to love each other more and more. Also, don't shy away from visiting a relationship building skills workshop for couples and working on your relationship.
What Is Dating In A Relationship?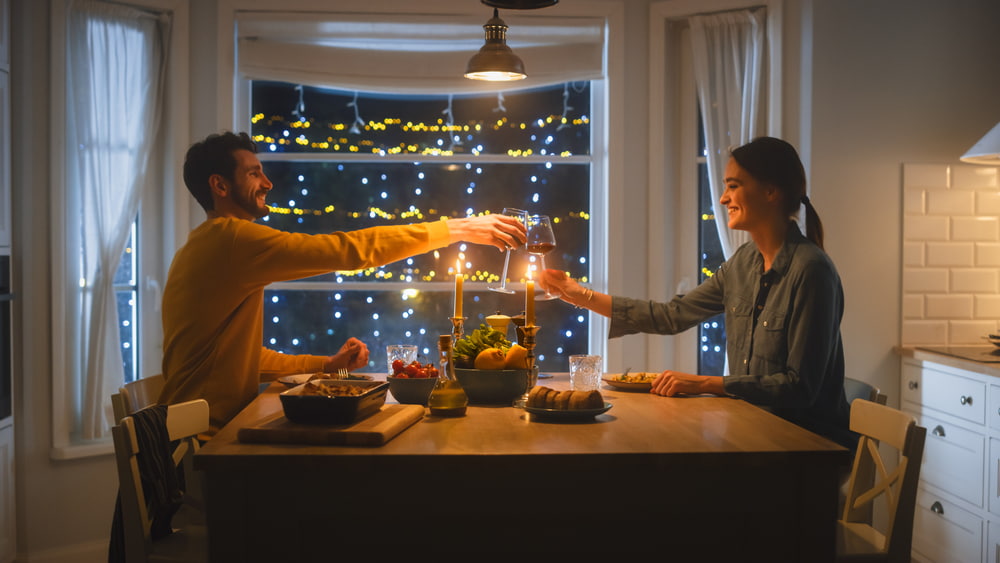 You know how you used to go out to the movies or how you'd grab dinner at the restaurant in your town? Maybe you and your partner would go to jazz shows or comedy nights or double date with other interesting couples. Maybe you just liked to take long walks along the street after a meal, talking until the small hours of the night. That's dating.
Can you remember the feeling you had when you and your partner used to do all those things? Remember the excitement of awaiting your significant other to arrive, and the enjoyment you'd get from spending time with them? That's also dating.
Dating is all the things you and your partner did before you entered your committed relationship. It's also the things you did while in your relationship that gave you the feeling of enjoyment, warmth, and pleasure. It's all the things you love doing together, and maybe all the things you forgot somewhere along your road to a long-term relationship.
Why Is Dating In My Relationship Important?
Dating is important because it feels good. That's the single biggest reason for dating your partner even when you might be years into your relationship. However, the importance of dating goes further than just allowing you to spend enjoyable moments together with your significant other.
In fact, it's this essence, the joy of dating that inspires all the other benefits of continually dating your partner no matter the amount of time you've spent together.
It's important to date your partner because:
Quality time together will strengthen your relationship.
Dating will help you build your unity and also express your individuality to your partner.
You'll get a chance to reconnect with your significant other and eliminate the feeling of being two ships passing each other in the night.
You'll enhance and deepen your communication.
Dating gives you ample opportunities to build new memories together.
You have a chance to show your partner how much you care for them and that they're your top priority.
You and your partner will keep the flame of passion and romance burning bright for a long time.
You'll keep mixing it up, maintaining the freshness in your relationship.
Both of you get a chance to show the depth of your love and affection.
Dating means you'll keep finding the time for each other.
Dating also keeps you from getting bored.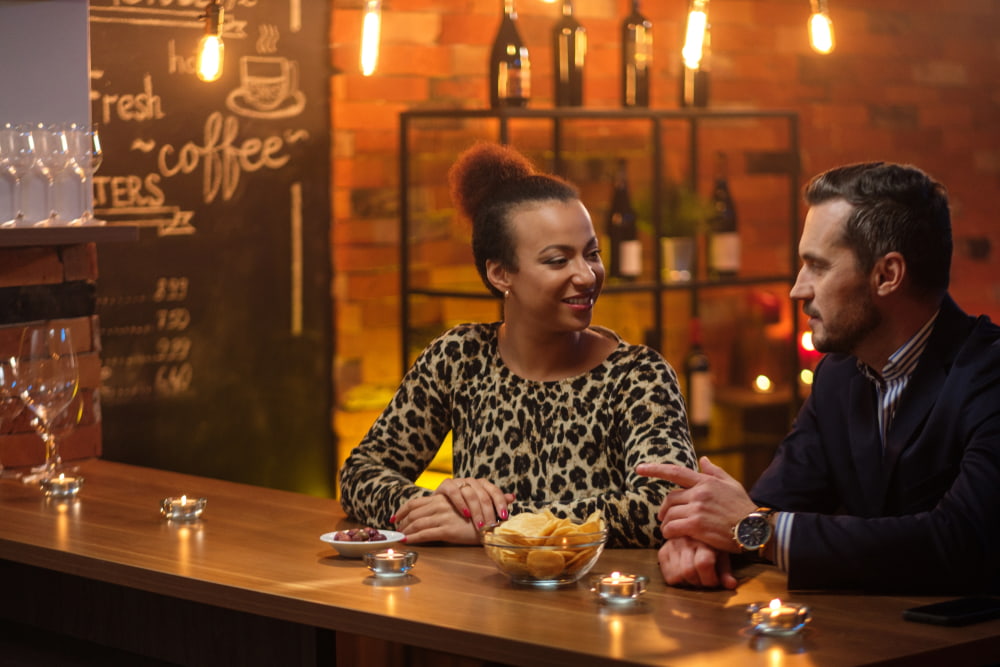 How Often Do I Date My Partner?
Honestly, there isn't a rule that says how often you and your partner need to date to keep the passion burning bright. For some couples, once a week is plenty, while for others, it's either too little or too much. We can't say that any of them are wrong, as being with someone means doing the things you enjoy when you enjoy them.
However, date your partner as often as you can and in all the different ways you can think of. Dating your partner is more than just reserving a table at your favorite restaurant and going for a movie afterward. Dating your partner is also doing all the little things in between and showing just how much you care whenever you can. It's the hand holding, the active listening, the simple gestures that you know your partner likes.
The most important thing to know about the frequency of dating your partner is to remember. Remember to surprise them and remember the things they love. Remember the dates and remember the events. Remember to be there for them and remember to do all you can to make them feel special in a way you'd like them to make you feel.
How Can I Continue To Date My Partner?
Continuing to date your partner even though you've been in your relationship for a long time is essential for maintaining the health of your relationship and keeping both you and your partner satisfied.
If you've neglected this part of your relationship for one of numerous reasons, there's no need to worry. Dating again is not difficult, although it does require some effort. Luckily, there's plenty you can do to begin anew.
9 Ways To Keep Dating Your Partner
The first and the most important advice when it comes to dating your partner is to start with what feels right for you and to do the things both of you enjoy doing. That being said, if you're feeling stuck, it's helpful to have a couple of pointers that'll help you reignite the old spark:
Do all you can to practice your romance.
Combine the familiar activities and create new and exciting ones you can enjoy all over again.
Find the time to be truly with each other, not just spend time one beside the other. In other words, put it on the calendar!
Set aside time for date nights when you both feel like going, and even when you don't.
Remember to do all the little things.
Openly communicate about your needs, both romantic and intimate.
Find new activities you can enjoy together.
Be mysterious with each other from time to time.
Have fun with each other as often as possible and make each other laugh.
PIVOT's Relationship Building Skills Workshops For Couples Will Teach You How To Keep Dating
Just because you've dated before doesn't mean there's no reason to keep dating your partner throughout your long-term relationship. Dating is a crucial aspect of both keeping the passion in your relationship alive and well and continually showing the love and the support your partner and you require. Dating is caring, loving, feeling, and much, much more. 
Unfortunately, saying "date your partner" is easier said than done. Both of you have your daily responsibilities, worries, ups and downs, your passions, hobbies, free time activities, and many other things. This can cause you to push your dating aside which, in turn, can lead to different issues, even you or your partner starting to think about other people.If you feel like your relationship is hitting a serious set of issues you cannot resolve on your own, PIVOT's here to help you. Our expert advocates hold individual workshops for helping you find the spark again, as well as couple workshops designed to help you overcome your problems. Give us a call today and we'll do everything we can to help!