This post was updated on Nov 28, 2022
Many individuals fear commitment and will struggle with situations that require them to establish a long-term connection or obligation to another person.
People with commitment issues or commitment phobia experience great levels of anxiety in relationships. The commitment challenges they face can take a great toll on both parties in the relationship and often the only way to overcome these obstacles is to seek external help, whether it's in the form of individual coaching or a dating problems workshop.
Read on to learn what commitment issues are, how they occur, and how you can deal with them.
What Are Relationship Commitment Issues?
In order to understand why you or your partner have commitment issues, you first need to know what commitment actually means. In the most basic sense, it can be defined as an obligation or bond to a single person, goal, or cause. Commitment phobia can affect all areas of one's life, including their romantic relationships, friendships, and professional life.
It's important to understand here that a person struggling with commitment issues probably craves to establish emotional intimacy and maintain a long-term relationship. However, the intense feelings they experience in the relationship may be more scary to them than to most people, making it hard for them to stay in the situation for long.
What Causes Commitment Issues In Relationships?
The roots of commitment issues tend to go back to a person's early childhood. Oftentimes, an individual with commitment issues will have an avoidant or ambivalent attachment style. This means that the relationships the person experienced in early childhood, particularly with parents or caregivers, impacted their adult relationships in a way that makes commitment such a challenge.
Avoidant individuals tend to be wary of being vulnerable in a relationship and showing genuine emotion. This may be because they were hurt in a previous romantic relationship or the issue may go further back to potentially unresponsive or unavailable parents. Either way, a person with an avoidant style will likely perceive most people as unreliable and will go out of their way to avoid pain in their relationships.
Causes Of Commitment Phobia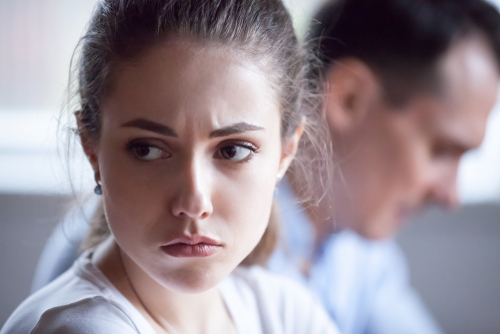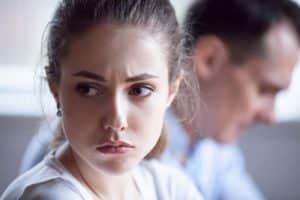 Naturally, the exact causes of commitment issues will differ from one person to another. Nevertheless, there are certain factors that can influence a person's commitment phobia. Here are some of them:
Unhealthy relationships with abusive, unfaithful or controlling partners
Neglectful or unresponsive parental figures
Parents' marital problems or divorce
Deeply rooted trust issues
Traumatic events in formative years
Intense fear of being hurt in a relationship, etc.
Of course, no two individuals will have the exact same background. As a result, commitment issues can manifest in a variety of different ways. While some individuals may struggle with even starting a long-term relationship, others will try to maintain long-term relationships only to sabotage it once their fears become more intense.
Dating Someone With Commitment Issues
Being in a relationship with an individual with commitment phobia can be incredibly stressful. If your partner has trouble committing and showing their true feelings, it's only natural that you'd feel lost and confused in the relationship.
However, confusion and resentment may not always stem from commitment phobia. Determining if your partner has underlying commitment issues would require them to share their thoughts and feelings and that's a tough deal for most commitment-phobes.
How To Tell If Your Partner Has Commitment Issues
If you aren't sure whether your partner struggles with commitment, ask the following questions:
What were their previous relationships like? Typically, commitment-phobes tend to have a history of unstable and short-lived relationships. Also, if your partner has never been in a long-term relationship, they may struggle with commitment.
Have you met their parents and friends? A person with commitment issues may refrain from including you in their family life. If they aren't sure that you are here to stay, they may not want you to meet their family and close friends.
Are they willing to plan ahead? If your partner only plans for a couple of weeks or months ahead but refuses to make any long-term plans with you, they may be dealing with underlying commitment issues.
Do they tell you how they truly feel? An unwillingness to open up and talk about how they feel about you and the relationships is a common characteristic of commitment-phobes, so look out for that.
What Do You Do If Your Partner Has Commitment Issues?
Dealing with commitment phobia is no small feat. If you're in a relationship with a person struggling with commitment anxiety, it's understandable that you may doubt the relationship and contemplate leaving it.
While breaking up may be the best course of action in some cases, you should keep in mind that a commitment-phobe probably desires emotional intimacy but has no idea how to change their ways. Here's how you can try to deal with commitment issues in your relationship:
Give them some space. While you may be afraid of losing your partner, pressuring a commitment-phobe is never a good idea.
Be patient. If they truly love you, they will realize that they want to work on the relationship, even if it may take some time.
Be honest and show them that they can trust you. Many individuals who struggle with commitment are simply afraid of being hurt.
Try to understand why they are the way they are. If you make an effort to be understanding and attentive to your partner's needs, they will probably appreciate it.
Don't forget to care about yourself. All of this doesn't mean that you should put your partner's needs before your own. If your partner doesn't want to work on themselves, don't waste all of your energy on trying to change them.
Seek professional help. Commitment issues can be hard to deal with. Sometimes, the best course of action is to reach out to experienced relationship coaches for guidance.
Let The PIVOT Advocates Help!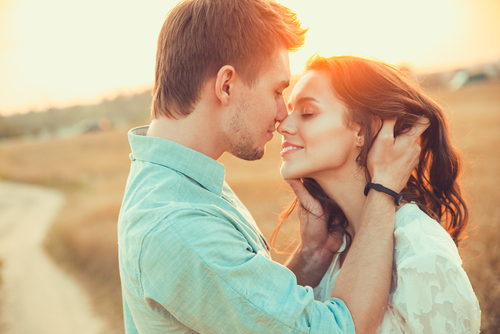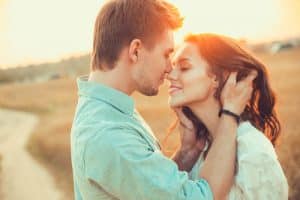 Reaching out to seasoned relationship specialists is often the best path to take if you're dealing with relationship problems. Our knowledgeable PIVOT Advocates rely on a curriculum built over 15 years that we call the PIVOT process, employing effective methods and techniques to help individuals struggling with personal and relational challenges.
Whether you want to try out couples or individual coaching for your relationship struggles or want to visit a relationship problems and solutions retreat that we offer at The Glass House, you've come to the right place. Reach out to us today and change your relationships for the better!