This post was updated on Nov 28, 2022
Navigating the online dating world carries its own set of unique challenges. While the internet allows us to meet different people from all over the world, it's not always easy to determine if the person you've met is the right person to start a relationship with. 
Whether you are single and looking for a partner online or want to make your existing long-distance relationship work, you should know what to look out for when maintaining an online relationship if you want to avoid disappointment and pain. 
If you need help finding happiness in your online relationships, don't hesitate to contact a relationship coach. Professional insight can allow you to see your relationship from a different perspective and help you overcome any problems that may arise. Keep reading to learn all about online dating!
What Are The Dos And Don'ts Of Online Dating?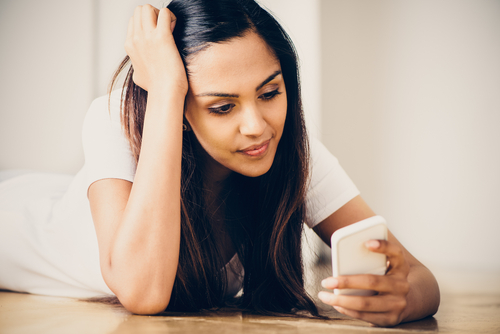 While not everyone will have the same online dating experience, there are some things you generally should and shouldn't do if you wish to find a suitable partner online. Here is a rundown of the most important dos and don't of online dating.
Do:
Talk to your potential partner for as long as you can via messages in order to get to know them. Don't rush to meet them in person if you aren't sure if you want to take things further.
Be cautious when meeting your online date in real life. Make sure to tell somebody that you are meeting them and make sure to choose a public place for your first date.
Keep an open mind. Online dating is about meeting new, different people. Try not to be fixated on finding the perfect person or talking only to people who are "your type".
Be ready for disappointment. You may start talking to someone you really like and feel like things are going great, only to find out that they don't feel the same way. Don't let that get you down.
Be true to yourself. Presenting yourself in a dishonest way online may lead to problems. Be honest with yourself and your dates about who you are and what you want.
Don't:
Expect too much from your online date. Just because you feel good about them doesn't mean that the relationship will work out. Take things slow and get to know your date before rushing into things.
Share your personal information. No matter how close you get with someone online, don't ever give out your private information. There are many scammers online who use clever manipulation tactics to reach their goals.
Don't meet your date if your gut instinct tells you not to. If you feel suspicious about your online date, don't force yourself to meet them. If it feels wrong, it probably is.
Have too much to drink: having one or two drinks is perfectly fine if you feel nervous during the first date. Make sure not to go overboard with alcohol as it may make you an easy target.
What Are Red Flags With Online Dating?
Unfortunately, there are many dishonest and even dangerous people on the internet. If you want to stay safe and find a date worth your time and energy, you should know what to look out for when browsing online profiles. Here are some tips to help you:
They talk only about themselves: if their conversations revolve around the pronouns "me" and "I", they may have a narcissistic personality.
They claim they are not a "player": if your date says they don't play games, the reverse may be the case.
They have a controlling attitude: stay away from people who use aggressive language or seem to be too needy, clingy, and controlling right off the bat. 
They are inconsistent: if your date stops texting you for long periods of time or make multiple excuses for not meeting you, there's a chance that they may be in a relationship.
They ask for nude photos immediately: If you've started talking to someone recently, and they start sending or requesting risque images, leave immediately.
They ask for money: this is a major red flag. Even if your date has an elaborate or heartbreaking story don't give them money as they are most likely a scammer.
How Do I Know If My Online Date Is Serious?
While it's true that you may have to go through several unfulfilling encounters, it is entirely possible that you will find someone who is serious about starting a healthy relationship. If you can't tell if your date is on the same page as you, look for the following signs:
Consistency 
If the person you're talking to doesn't leave you hanging and sets time aside to talk to you on a regular basis, it may indicate that they are interested in you enough to take things to the next level. 
Honesty 
A person who is not afraid to show vulnerability and clearly state their wishes and needs is probably emotionally mature and ready to build a relationship based on intimacy and trust. If your instincts tell you that your date is genuine, they probably are. 
Equal Expectations
Both you and your potential partner should want the same things from a relationship. Of course, no two persons can agree on absolutely everything, but if you feel that you are on the same page in terms of your expectations, that is definitely a good sign.
Reach Out To A Remote Relationship Coach Today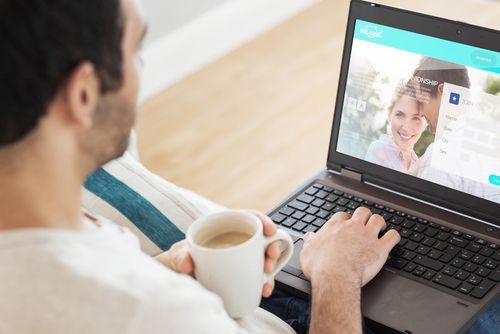 Are you tired of always dating the same type of people? Are you struggling to build a relationship based on both physical and emotional intimacy? You are not alone. Our knowledgeable online PIVOT coaches are here to help you find the emotional balance you seek. 
At PIVOT, we strive to guide couples and individuals toward creating healthier, happier relationships. We offer expert individual coaching for relationship problems, as well as a wide variety of relationship building skills workshops. No matter what your emotional struggles may be, you can rely on our insightful coaches for professional support and guidance. Contact PIVOT today!