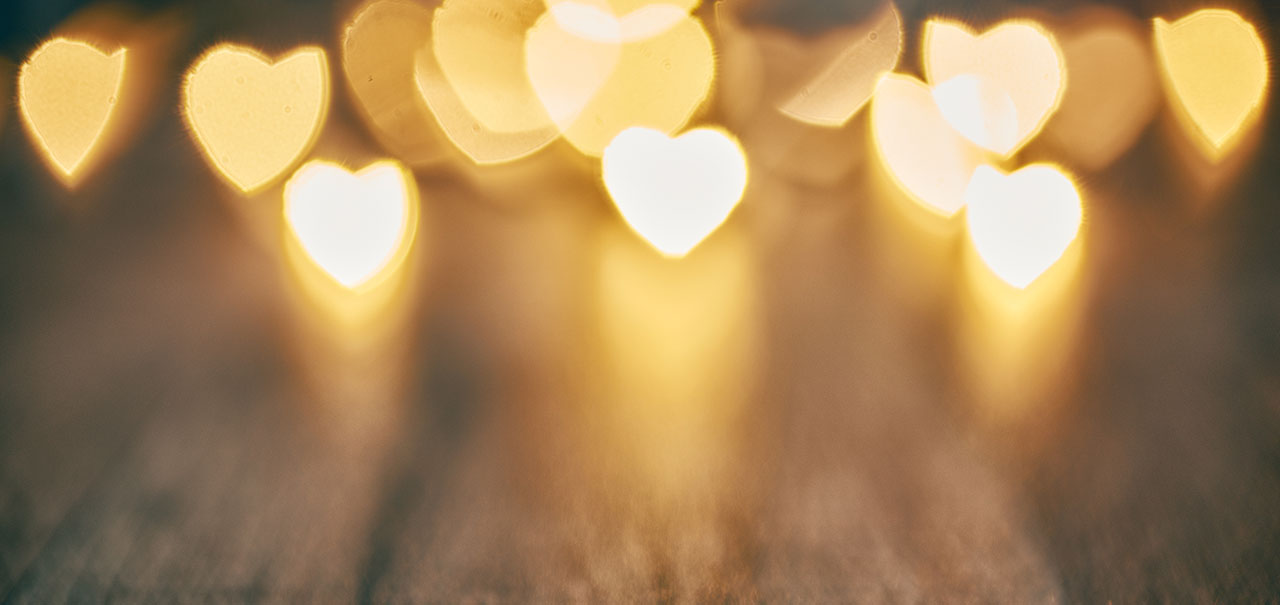 TESTIMONIALS
As a guy, I struggled, going from one unfulfilling relationship to another. For years I was certain that I was just with the "wrong" woman. Meanwhile I'm raising a teenage daughter trying to model and teach her what it means to be in a real relationship.
As the years passed I could feel deep inside me the desire to be in a real relationship where, as a man, I could open up fully and find strength AND vulnerability. Alas, I didn't know how.
I tried numerous approaches to get to what the issue was and never found one that would engage both my head AND my heart. I started Lori Jean's PIVOT process with equal amounts of skepticism and desperation.
Working with my advocate, I fully threw myself into the work when I saw, early into it, that it was MY patterns that were blocking me. When I took responsibility for it and started the work all of my relationships started to change. PIVOT describes things in simple, understandable terms that allow a clear path from my head (thoughts) to my heart (feelings) to my feet (actions).
I'm a great example as a guy to show that if it can work for me, it can work for anyone, as long as we do the work. I wholeheartedly recommend LJ and PIVOT if you are ready to rocket to a new level of relating in your life.
I simply cannot thank PIVOT enough for helping me turn my life around. Prior to working with my advocate and completing the PIVOT Process I was lost and depressed and unsure of what to do with my life or if I would meet anyone to share my life with. I was facing big life decisions and was paralyzed by ambivalence. I consider myself an emotionally intelligent person and had been in traditional therapy for years yet still struggled with depression and dysfunctional relationships. I was so sick of choosing unhealthy people and really wanted to stop the cycle. I found the PIVOT curriculum to be exactly what I needed to facilitate change. I learned so much about myself and how to attract the right people into my life. My advocate was so supportive throughout my entire journey. Since completing the program, not only am I happier, but I also found love, have a wonderful, healthy relationship and am getting married next summer! I could not have done this without my advocate and PIVOT. Finding PIVOT was a blessing and this was the best investment I have ever made!
There are no words to adequately express the impact that PIVOT has had on my life. When I first started seeing my advocate, I was clinically depressed. My anxiety was completely out of control. Through working with PIVOT, I have been able to totally turn my life around for the better. Working with PIVOT has changed my life. I have the tools I need to cope with life and become the best, healthiest version of myself. Choosing to work with PIVOT was possibly the best decision I have ever made and I am eternally grateful for them.
My PIVOT coach has helped me work on my behavior rather than my thinking. As a person in recovery, my thinking generally gets me in trouble. PIVOT is the quintessential "act yourself into right thinking" program. My journey began with a 2-week, intensive treatment to address my life-long relational issues. I have struggled all my life with self-esteem and negative core beliefs. I came to PIVOT with abundant avoidant and ambiguous attachment issues. My PIVOT coach has remained patient, vigilant, and ever encouraging while we've trudged through this new path together. Today I feel more confident, less dissociative, more relational, and more purposeful in my life. Since working with PIVOT, I have made progress in my career, my eating habits, my physical wellbeing, my financial stability, and I am successfully back in the dating game with intention to find a life partner. I have never felt more proud of myself and I owe it all to PIVOT!
The PIVOT curriculum and coaches have wholeheartedly saved my life. When I started my coaching sessions my life was in shambles and I was starting over. Because of this curriculum I have been able to successfully live my life as a healthy adult. The tools this program has given me have helped me grow personally, professionally, and spiritually over the past year. The investment I have made in myself through PIVOT is invaluable and the best choice I could have made for myself.
Prior to working with my coach at PIVOT. I only knew a life of emotional turmoil. I had low emotional intelligence due to previous experiences of unhealthy relational patterns. I knew a life that consisted of triggers and impulses, which resulted in acting out in ways that were destroying me in all aspects of my life. The curriculum taught me how to understand these patterns and show up in my life as a healthy adult. Through our weekly phone coaching sessions, the model presented to me gave me the incentive to continue to grow and learn ways to love myself through self-care. I learned ways to set boundaries with individuals in my life in order to avoid losing myself at the expense of pleasing others. I now can say that I am able to show up and relate healthy in not only my personal life but also professional life. I am now able to discern healthy vs. unhealthy. I can honestly say that this was the first experience that has enabled me to feel empowered.
It's hard to put into words how happy I am that I found PIVOT. I struggled finding the right therapist, the right support system and recovery program but immediately after my first session I finally felt like I was being heard and seen and understood. My PIVOT coach has helped me through one of the hardest times of my life. She has taught me so much about myself and given me tools to use for a lifetime. I can feel the change within myself and the way I approach all of my relationships because of the curriculum. I never want to miss a session and genuinely enjoy the work. It's unlike any curriculum I've experienced and it should be taught to everyone who wants to keep growing and evolving. I've recommended it to close friends and friends in recovery and their lives are changed as well. PIVOT is the change we need for a better future.
As someone that grew up around all the 'woo' in LA, it takes a lot to convince me of programs, therapies and self-work that is truly productive and healing. I've tried all the dbts, cbts, trauma therapy, traditional talk therapy etc., and none felt like they were doing anything except forcing me to slowly rehash issues I already knew. The PIVOT program is completely different because it meets you where you are and gives you proactive steps towards adjusting your current habits and helping you find healthier patterns for your coping and attachment patterns. My advocate has been unbelievable with a penchant for getting to the real crux of the issue from the get-go. She is non-judging, supportive and intuitive, yet calls you out on the things you need calling out on. She gives you tools and resources to do things yourself with the knowledge that she is there should you need her. She helped me reach a place in 8 months that I couldn't reach in over a decade of other therapies. I have sent a handful of friends to her and PIVOT and everyone feels the same life game changer and I have my advocate to thank for that. When you're truly ready to take an honest look at yourself and put in the work this is the best and most underrated program around, I can't say enough good things about it and my advocate.
I had hit rock bottom in my life. Sifting through the devastation of ANOTHER failed relationship I was introduced to my advocate through a mutual friend. When she mentioned "relationship coach" I cringed and said no way, the last thing I need is another failed relationship! My friend assured me that this coaching was about how to find a healthy connection when the time was right and work on my self and my unhealthy pattern in the mean time. My advocate came highly recommended by a trusted friend and after speaking with her for the initial consultation I felt confident that she understood me and could offer help. My advocate was so supportive and compassionate! She helped me be kinder to myself and recognize unhealthy relational patterns that were really destructive, but most importantly she honored my process and met me where I was in my healing. I never felt pressure to get better faster. This patience and compassion was just what I needed. My advocate never gave up on me, even when I gave up on myself.
The most transformative part of the PIVOT experience for me was the boundaries I was able to set and the respect I now have for myself. The program works! I'm not ready to date yet, but I feel confident that when I am I will have the discernment to protect myself, and honor myself. I would absolutely recommend this program and my advocate to anyone looking for positive change. My advocate changed my life, she is an angel. I couldn't have done this work without her! She is one of the most kind, compassionate and loving humans I know. I will be forever grateful for her wisdom and support.
I found PIVOT at a time in my life when I wasn't sure I was ever going to be able to trust myself to date again. After a messy divorce and a crash and burned relationship, I was scared that maybe I was destined for crazy relationships. My PIVOT coach stepped in and helped me build my sense of self. I started PIVOT because I wanted to know what a healthy relationship was, but what I have gotten is something so much better: I trust myself. I have learned, through the targeted curriculum and sharp insight and unwavering support of my Advocate, that I can trust myself. I am standing in my power as a whole human being for the first time in my life. In just 3 months, PIVOT completely rearranged my self esteem and my understanding of my relationships. Out of that space, I know that I will never go back to the craziness and that I am secure enough to live my life with dignity and self-respect. Thank you Robin!! Thank you PIVOT!
I have been working with Erin at PIVOT on and off for about 2.5 years. PIVOT really has given me the tools and the support I am not able to just get from therapy. I have gained tools for how to take care of myself, relate to things in my life and discover patterns that are holding me back in my life. I recently was at stuck point going to several therapist, support groups and not knowing what was best for me. I did a personalized PIVOT and realized the pattern that was causing me to feel stuck and came up with a plan with Erin on how to PIVOT out of it and jump start my new self care schedule. It has been an adjustment but I am SO thankful for PIVOT. I'm now gaining the tools that I need to be able to practically take care of myself, to become emotionally stable, and do life as an adult in conjunction with therapy rather than being dependent on professionals, and that is what recovery looks like for me.
PIVOT is a Godsend and there aren't enough words to can convey how grateful I am to have found their program and also to be working with my amazing coach, Rose. Prior to working the program, I had been in various 12-step programs which was/is helpful, and seeing a therapist, too. However, it's only until I started working PIVOT did I see an immense change in my emotions, behavior, and the ability to identify why my I'm being activated and where it is coming from. Like any self-help, it takes a lot of courage, willingness and patience to be able to look at yourself and want to change, but it is so worth it. I would not have been able to get to where I am emotionally today without Rose's guidance and the wonderful modules provided. Rose is understanding, helpful, non-judgmental and offers levity to boot which is necessary when you've hit bottom. I encourage anyone to try this program if you are willing to dare greatly. You won't regret it
Where do I begin to share how much working with my advocate Erin and the PIVOT method has improved my life? It all started after I had just broken off an engagement and complained to my friend that I always seem to date the wrong people. She then told me about her dating coach and an upcoming workshop with PIVOT- the Whole Perspective. I signed up as it was very reasonable for the 4 hours – after all, what did I have to lose?
That was one of the best decisions I have ever made! After the workshop I saw how this could work to help me and made an appointment with my advocate Erin. We started with the dating module and when I realized how much it was helping me I continued on through more modules. Once my family (my parents) saw the difference in me, they asked about working with an advocate too. We are improving our family dynamic every week.
My friends have all made comments about how happy I seem, asking me what have I done or whom have I met – I am so proud to say it is because of me. A recent compliment from a friend: "You seem so confident, together and beautiful. You deserve happiness and peace. And laughter!" and the amazing thing is I believe that too. Even a first date I had a few months ago told me I was quite intimidating being so confident and attractive. It is coming from the inside because of my PIVOT work – something I never heard previously.
I have tried other self help books and plans but to no avail. PIVOT is about being proactive and giving you the tools to change your life for the better. Tired of trying and nothing changing? Then do something and try PIVOT- make a difference!
Ever Grateful,
Deb has been an invaluable resource along my path towards greater health in all of my relationships. Her steady presence, deep listening and clear eyed ability to recognize my relational patterns helped me to see and change things I had been unconsciously doing for years. Her guidance through the PIVOT modules was incredibly thorough, and I feel that the ways she taught me to use my Healthy Adult Alignment worksheet have forever changed for the better how I relate to others. I found Deb's guidance to be unfailingly compassionate and warm, yet also strong and clear. Thank you Deb!