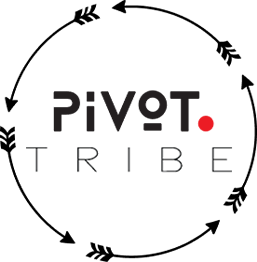 Tribe – A group of like minded individuals who are
looking to understand themselves and have better
relationships
Welcome to PIVOT Tribes, we can't wait for you to join one of our six-week classes. If you are part of a small group (family, friends, coworkers, etc.), together you can learn how to Pivot into relational health using our unique tools with one of our certified Pivot coaches. Give us a call for more information!
Week 1
Begin to understand yourself as never before from a Whole Perspective
Week 2
Get clarity about all of your relationships by learning and using the Relational Circle Boundaries
Week 3
Do a deep dive into why you do what you do utilizing the unique Pivot Survival Patterns module
Week 4
Introducing your new self - #HealthyAdult Guess what? You are enough
Week 5
Step into Relational Alignment with yourself and others as you learn to Think, Feel and Do in congruence with your Healthy Adult Self
Week 6
Attachment, Recap and Next Steps - developing a personalized plan just for you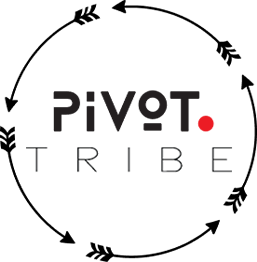 Tribe groups are led by trained Pivot coaches who provide education and support for you. When you join a Tribe, your coach is available for check-ins between groups as well.
Six People – Six weeks – $360 per person
Want to join a Tribe? This is your place!! Each class is 90 minutes. Call us!
What others have said about Tribe:
Just completed my first 6wk group tribe session with Jenn. Going into the first wk, I really didn't know what to expect. I'm normally a very "in-person" kind of person but within the first session, you almost forget that you're on Zoom. I really enjoyed the connections that were formed in the group and the stories we all shared. I Feel as though the Pivot tribe provided me the opening I needed to start working on the areas of my life I've been putting off or feeling stuck in.
PIVOT Group was something I really benefited from the last 6 weeks. It was truly something I looked forward to each week. Our tribe really made a close bond in the short amount of time. I enjoyed working on looking at myself from the whole perspective and digging deeper into my survival patterns. Coach Jenn was so punctual, relatable, understanding and overall an amazing leader. I would recommend this group to others who are looking to become more in tune with relational alignment and boundaries. Investing in myself and finding a coach I can continue to meet with was an amazing gift this holiday season.
Join a Tribe to transform your relationships!
Connect with yourself and others through personal growth
Start Now